If you are looking for a change of pace this holiday season, then the Christmas Bird Count is it! This Citizen Science opportunity lets bird lovers contribute to research that helps ornithologists.
What's your part in the Christmas Bird Count? Walking around, looking and listening for birds and writing it all down. When does it take place? Every year from December 14 through January 5.
How did the Christmas Bird Count begin?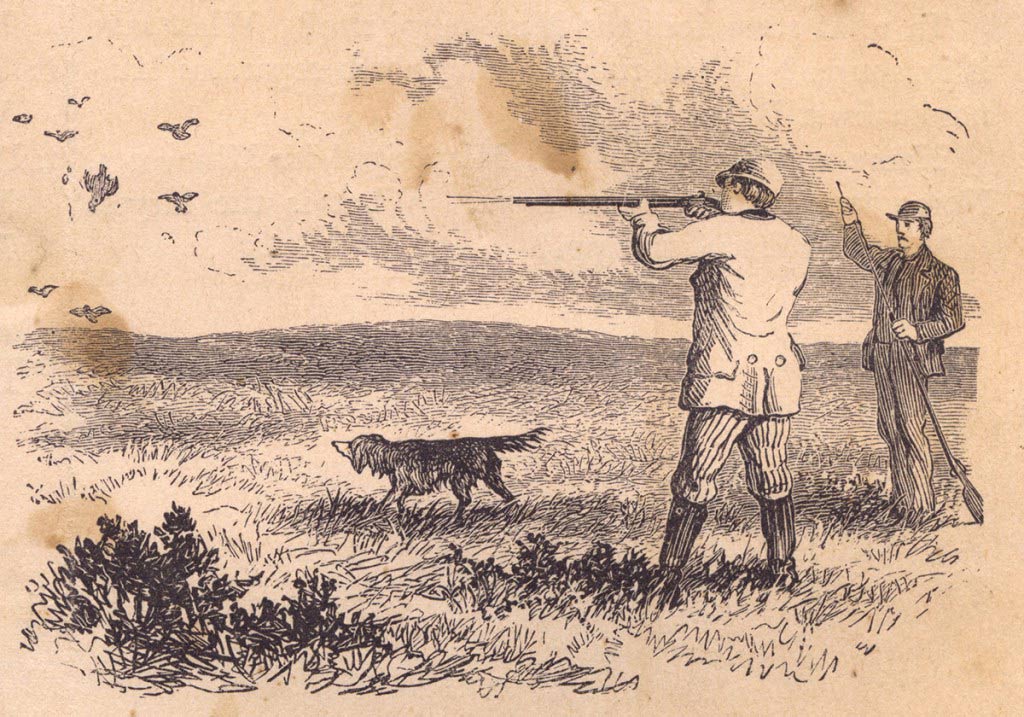 The Christmas Bird Count was started in an effort to change another tradition, the Christmas Side Hunt. The Side Hunt was an event where local outdoorsmen would choose sides and hunt all the animals and birds they could in one day. The team with the most kills was declared the winner.
On Christmas Day in 1900, ornithologist Frank Chapman began a new tradition, a Christmas Bird Census. His census aimed to count and observe the birds of North America rather than hunt them. Since that time, the census, now called the Christmas Bird Count, has grown to include thousands of locations in North America.
Now organized by the National Audubon Society, each local Bird Count is set up the same way – within a 15-mile diameter zone called a Circle. Each Circle is organized by a Compiler, an expert bird watcher, who reports all the data (and knows all the rules). This data is collected by volunteers like you who explore the Circle with a group of other bird lovers. The group reports on all the birds and species they see. Some volunteers will walk through a park or forest to ID birds, others will explore private land where the owners have given permission.
This data is then collected and organized by the National Audubon Society to give a continent-wide snapshot of how bird populations are faring and where species are living. This data is particularly helpful for bird scientists who use it to monitor population changes by revealing the impact of diseases, climate, environment and land development.
How can I Join the Christmas Bird Count?
The primary organizer of the Christmas Bird Count is the National Audubon Society, and to get involved in a local Christmas Bird Count, you should contact your local chapter. From there, the team will get you connected with a nearby Compiler who organizes each Circle.
Another option for getting involved is by going through a local nature center or park. They are very likely participating as well, and always need volunteers to join in the effort.
What Will I Do at the Christmas Bird Count?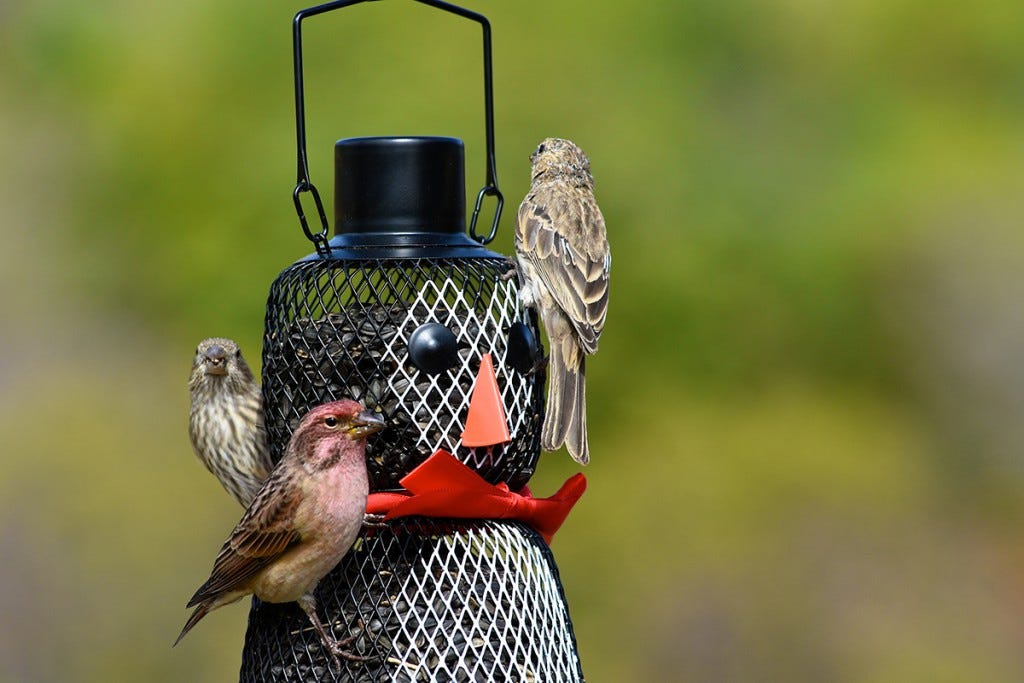 Depending on where your Circle is located, your Christmas Bird Count day will be spent exploring a Circle as part of a walking or driving tour.
Walking– If you'd like to get outside for an hour or two, join up with a bird count group walking through a parcel of land. As they do, they will note the birds they observe. These areas can be a municipal park, private property or state or federal land.
Driving– Other Christmas Bird Counts take place along rural roads. The group will drive to a location, pull over and observe for a few minutes before moving further down the road.
Sitting– Many Circles include visits to nature centers or other birding hotspots where benches and seats have been installed. Other bird counts are done at and around a feeder or group of feeders, where you can set up a lawn chair.
Making Notes– No matter how you perform the Christmas Bird Count, you will be taking notes of the birds you see. The census forms for each group will be provided by your compiler.
Can I Help Even If I Don't Know Much About Birds?
The Christmas Bird Count is set up to be a teaching opportunity, so don't let your lack of "bird smarts" hold you back. The National Audubon Society and your local nature centers are eager to have bird spotters of every skill level join in the Count. In fact, they are ready to teach you everything you need to know about spotting birds and recording your observations!
Even better, volunteers with limited bird identification experience are always teamed up with experienced bird watchers. They'll show you all the basics of birding as well as clue you in on the tips and tricks for IDing birds from the briefest glance.
Does Participating Cost Anything? When Does it Happen?
The Christmas Bird Count is a free activity. However, individual parks and Audubon Society chapters may request a donation to assist in their continued operation.
As we mentioned above, the Christmas Bird Count always takes place from December 14 to January 5 of each year. Most Counts happen on the weekend, but some will also be scheduled throughout the week, too. Contact your local Compiler to find out the schedule for your area.
What Should I Do Before the Big Day?
If you're new to the Christmas Bird Count, consider these tips to make your Count safe and successful!
Visit your route in advance. If you are walking or driving a Circle, try to visit it a day or two in advance to know what to expect. You can also review it on Google Maps, too!
Get landowner permission. Most Circles include privately owned land. If you want to Count on private land, contact the owner beforehand. (Your Circle Compiler may have already done this.)
Dress appropriately and wear orange if it's hunting season. The Christmas Bird Count covers areas from Alaska to Florida, so be sure to wear clothing appropriate for your area! Layer if necessary.
Bring a cell phone (but turn it off). For emergencies, you should bring a cell phone. However, keep it turned off unless you really need it. You want to focus on the birds, not Facebook!
Bring binoculars and know how to use them. Binoculars are a huge help when IDing a bird from afar, but not a required item. A basic pair can cost as little as $30, and it's a great investment to watch the feeders in your yard. Ask a skilled birder, who can show you how to quickly use them in the field. (It's not as obvious as you'd think!)
Pack a snack. Be sure to have a snack available for a quick energy boost. If you're outside, don't forget to take your refuse with you when you leave!
How Can I Make Sure I Find Lots of Birds?
The goal of the Christmas Bird Count is for your group to see as many birds as possible. Incorporate these ideas and elements into your census plan:
Go early in the day. Birds are most active early in the morning, so that's the best time to participate in a Christmas Bird Count.
Stake out sunny spots. Birds like to be warm just like we do. You're more likely to find bird activity in warm, sunny locations!
Go owling too! Owls are active at night, so try to do some night observations, too.
Check outbuildings for roosting birds. Many properties include old barns and sheds. Peek inside for any evidence of birds. This is another option for a night-time Count.
Observe manure piles. If you're Counting on farmland, keep an eye on manure piles! They often contain bugs and other nutrients that attract birds.
Seek dense shrubs and evergreens. In chilly weather, birds will also seek shelter in dense shrubs and evergreens, so look for them there.
Find food sources. Figure out the most likely food sources in your Circle and stake them out. That's where all the birds will be!
Why Should I Participate in the Christmas Bird Count?
Still on the fence about participating in the Christmas Bird Count? Then consider these great benefits to taking part in this annual event.
You're contributing to bird conservation. The data you collect is invaluable to bird scientists and conservation efforts.
You're getting some much-needed fresh air in the dead of winter. Simply going outside and observing nature is a welcome change of pace.
You're getting a chance to explore your area. You may think you've seen everything, but the Christmas Bird Count may show you wonders you never expected.
You're going to learn more about birds. From IDing the birds visiting your feeders to new insights on their habits, you'll benefit from the Christmas Bird Count.
You're going to make new friends! Your fellow counters clearly love the same things you do – birds!
How Was Your Christmas Bird Count?
After you're done with your Christmas Bird Count, visit us on Facebook and tell us how it went! We'd love to hear all about it! You can also leave your questions about the Count there! Finally, consider signing up for our e-newsletter for more articles and exclusive product updates from your friends at Perky-Pet®.