Perky-Pet® Carriage Bird Feeder
Perky-Pet® Carriage Bird Feeder
10
3.7
5
1
Earn 200 rewards points on your purchase! Learn More
6 feeding ports to accommodate multiple birds at once
Wraparound perch allows for 360-degree feeding
Can be hung or pole mounted for versatile placement
Clear plastic reservoir for easy seed level control
Holds up to 1.5 lb of seed
Available in Blue or Black
Best Used For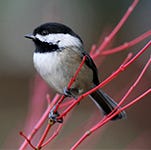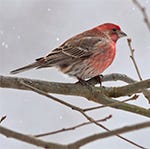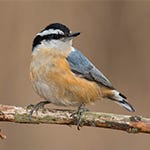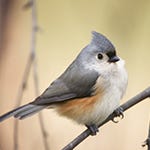 Perky-Pet® Carriage Bird Feeder
Birds won't be able to resist flocking to the Perky-Pet® Carriage Bird Feeder! It features six feeding ports, so you'll be able to feed a large number of birds at once. It also boasts a wraparound perch, allowing birds to feed from every angle. With all those birds, you're in for a spectacular view! This feeder can be hung from a hook or pole mounted for versatile placement anywhere around your yard.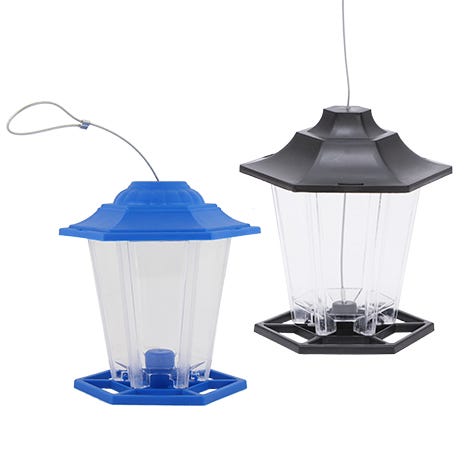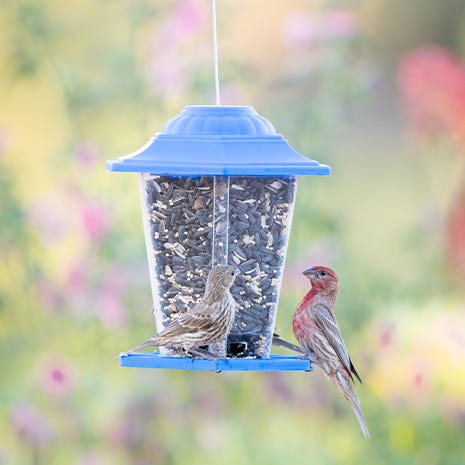 Accommodates Multiple Birds
There's no waiting in line for your turn at the seed tray with the Perky-Pet® Carriage Bird Feeder. There are six feeding stations spaced along the sturdy, wraparound perch which allows for 360-degree feeding. This makes it possible for multiple birds to feast at once and gives you an excellent view from all angles. Plus, the 1.5 lb seed capacity ensures there's plenty of food to go around.
Hang or Pole Mount
The Perky-Pet® Carriage Bird Feeder gives you the ultimate flexibility in placement options. Use the attached hanging cord to hang the feeder from a hook. Alternately, you can mount the feeder directly on a pole to place it anywhere around your yard.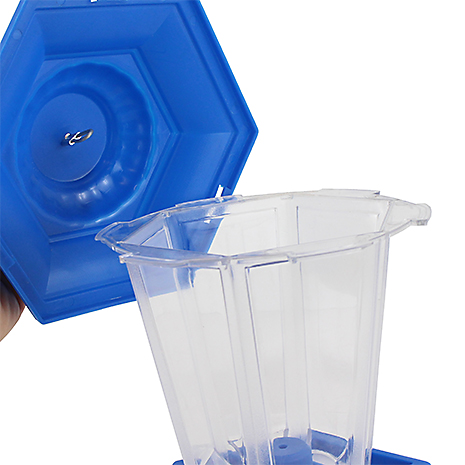 Easy to Fill and Clean
Birds prefer to visit fresh, clean feeders. Luckily, cleaning and filling the Carriage Bird Feeder with fresh seed is easy! Lift off the lid and separate from the base, then wash the feeder in a mild solution of warm soapy water. Once dry, the feeder's wide mouth opening makes filling a breeze. Clean and change seed at least every two weeks to prevent mold and insects.
Perky-Pet® Carriage Bird Feeder Product Details
Do you want to know more helpful details about the Carriage Bird Feeder? Take a closer look at the in-depth specifications for this product.
Perky-Pet® Carriage Bird Feeder
Model Number
C310
Available
Blue or Black
Height
16.0 inches
Diameter
7.4 inches
Capacity
1.5 lb
Food Type
Black-oil sunflower seed, mixed seed, and more
Materials
Plastic
Perky-Pet® Carriage Bird Feeder
Model Number
C310
Available
Blue or Black
Height
16.0 inches
Diameter
7.4 inches
Capacity
1.5 lb
Food Type
Black-oil sunflower seed, mixed seed, and more
Materials
Plastic