Perky-Pet® Beaded Hanging Hook - 1-Pack
Perky-Pet® Beaded Hanging Hook - 1-Pack
2
5
5
1
Earn 180 rewards points on your purchase! Learn More
Hang bird feeders, perches and wind chimes in style
Brushed Copper finish with rose-tint bead accents
Holds up to 35 pounds
Powder-coated to add rust resistance
Heavy-duty steel won't damage trees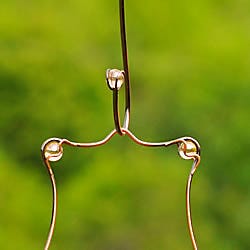 Perky-Pet® Beaded Hanging Hook
Accent your Perky-Pet® bird feeder purchase with a little extra elegance with a Decorative Beaded Hanging Hook.
Each copper finished and rose tinted hook can hold 35 lb, meaning the hook will hold any bird-seed filled feeder Perky-Pet® offers.
These hooks aren't just for holding bird feeders, either. Use the hook with wind chimes, hanging plant baskets, and other decorations.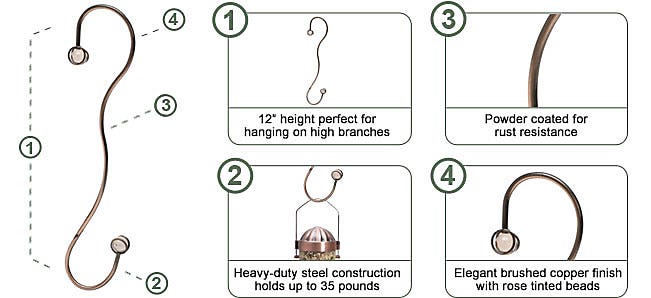 Perky-Pet® Decorative Beaded Hanging Hooks with Copper Finish
Model Number
85
Weight
.110 lb
Finish
Brushed copper finish over steel accented with rose-tint beads
Holds
Up to 35 lb
Customer Reviews
0%
of customers
recommend this product