Perky-Pet® Red Sparkle Panorama Feeder
Perky-Pet® Red Sparkle Panorama Feeder
8
4.2
5
1
Earn 620 rewards points on your purchase! Learn More
Attracting and feeding wild birds
The striking red sparkle finish will attract more than just the birds!
Feeding tray
2 lb seed capacity
Great Gift Idea!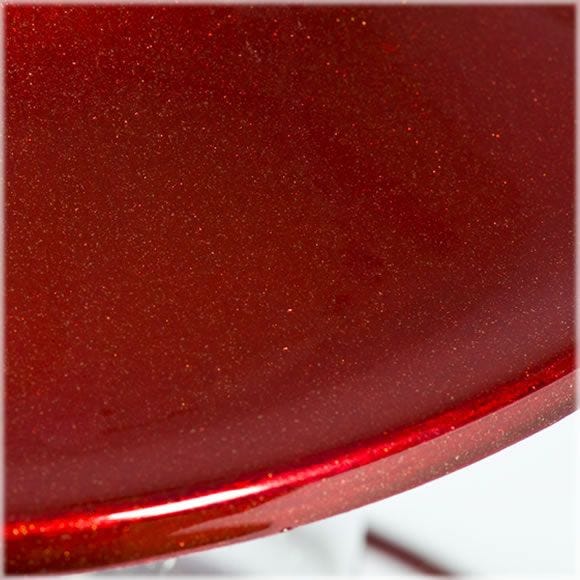 Perky-Pet® Red Sparkle Panorama Feeder
Birds will flock to this stylish bird feeder, with its circular perch and a continuous fresh supply of seed.
The Perky-Pet® Red Sparkle Panorama Feeder features an eye catching red sparkle finish with a convenient circular perch! This panorama bird feeder holds up to 2 pounds of seed, has a feeding tray, and a powder-coated finish. It utilizes the Sure-Lock™ cap system which keeps squirrels out, yet allows birds to feed. This feeder is easy to fill and clean and will make a beautiful addition to any backyard, porch or bird feeding oasis.
The transparent seed compartment makes it easy for you to monitor seed levels and keep your bird feeder clean.
Remember to clean your squirrel-resistant birdfeeders at least twice a week with a mild soap and water solution.
Perkypet.com is the top destination to find quality Wild Bird Feeders and Accessories. Perky-Pet® and K-Feeders wild bird products are trusted brands to bird lovers everywhere. Interact with nature, relax and build memories that last a lifetime by conveniently ordering from perkypet.com. Happy Bird Feeding!
Perky-Pet® Red Sparkle Panorama Feeder
Model Number
312R
Sure-Lock™ Cap System
Keeps squirrels out
Perches
Bird-friendly convenient circular perch
Capacity
2 lb seed
Customer Reviews
0%
of customers
recommend this product