Perky-Pet® Red Sparkle Panorama Feeder
Perky-Pet® Red Sparkle Panorama Feeder
80
4
5
1
Earn 480 rewards points on your purchase! Learn More
Sure-Lock™ cap locks lid in place to keep squirrels out
Large seed tray and circular perch lets birds feed from all angles
Powder-coated finish offers rust resistance for durability
Includes a built-in hanging cable for versatile placement
Attracts cardinals, titmice, nuthatches, and a variety of other wild birds
For use with sunflower seed, mixed seed, and any other type of bird seed
Large opening allows for easy cleaning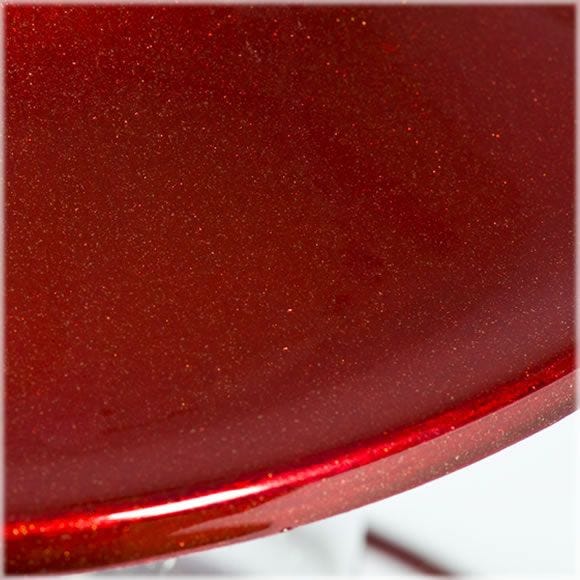 Perky-Pet® Red Sparkle Panorama Feeder
Birds will flock to this stylish bird feeder, with its circular perch and a continuous fresh supply of seed.
The Perky-Pet® Red Sparkle Panorama Feeder features an eye catching red sparkle finish with a convenient circular perch! This panorama bird feeder holds up to 2 pounds of seed, has a feeding tray, and a powder-coated finish. It utilizes the Sure-Lock™ cap system which keeps squirrels out, yet allows birds to feed. This feeder is easy to fill and clean and will make a beautiful addition to any backyard, porch or bird feeding oasis.
The transparent seed compartment makes it easy for you to monitor seed levels and keep your bird feeder clean.
Remember to clean your squirrel-resistant birdfeeders at least twice a week with a mild soap and water solution.
Perkypet.com is the top destination to find quality Wild Bird Feeders and Accessories. Perky-Pet® and K-Feeders wild bird products are trusted brands to bird lovers everywhere. Interact with nature, relax and build memories that last a lifetime by conveniently ordering from perkypet.com. Happy Bird Feeding!
Perky-Pet® Panorama Bird Feeder
Model #
312-C
Colors Available
Bronze, copper, red, or blue
Height
9 inches
Diameter
8.25 inches
Capacity
2 lb
Seed Type
Black-oil sunflower seed, mixed seed, safflower seed, and more
Materials
Metal, plastic
Are replacement plastic cylinders available?
Question by: Tom Stretch on Mar 1, 2022, 1:20 PM
Replacement parts are not available separately, however the feeder is covered under a 1-year replacement policy. Please give us a call at 855-737-5973 for assistance.
Answer by: Rachel Faust on Mar 1, 2022, 1:31 PM
Are replacement plastic cylinders available for Panorama feeder?
Question by: Glenn Secor on Dec 3, 2021, 2:30 PM
Individual replacement parts are not available for this feeder. It has a one year replacement policy.
Answer by: Lauren Steiner on Dec 3, 2021, 3:03 PM
My clear plastic feed cylinder broke less then 30 days old, pretty sure a squirrel got to it? can I order a new feeder tube? This is a model 312c.
Question by: James Kevin Ellingson on Nov 16, 2021, 1:45 PM
I am sorry to hear that! We do not have replacement parts available. We apologize for the inconvenience, please give us a call at 855-737-5973 for squirrel deterring tips!
Answer by: Brandon Deleon on Nov 16, 2021, 2:33 PM