Perky-Pet® Ruby Red Plastic Hummingbird Feeder
Earn 160 rewards points on your purchase! Learn More
3 hollyhock-inspired soft & flexible feeding ports
Feeding stations include removable perches
Tapered feeding ports keep bees out of nectar
Red bottle and base attract hummingbirds
Holds up to 19 oz of nectar
Best Used For





Perky-Pet® Ruby Red Plastic Hummingbird Feeder
Perky-Pet® Ruby Red Plastic Hummingbird Feeder! Your hummingbirds won't be able to resist the feeder's lifelike hollyhock-inspired feeding ports. They are bright, soft and flexible just like the flowers they flock to in nature! Each port is accompanied by a removable perch so birds can rest while they dine. Plus, with three feeding stations, multiple hummingbirds can easily be accommodated at the same time, yielding hours of viewing enjoyment for hummingbird fans. And since it holds up to 19 oz of nectar, your hummingbird visitors are sure to be in good supply.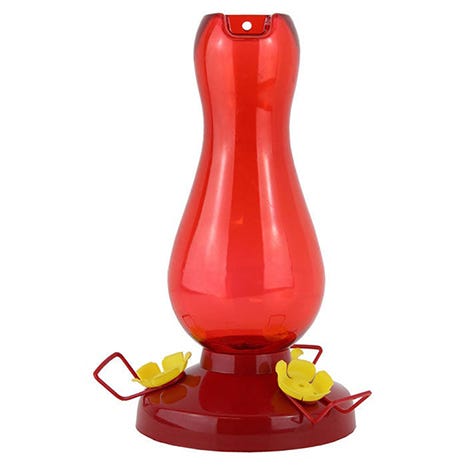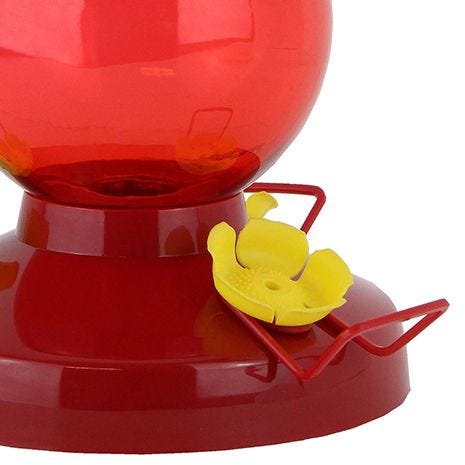 Feeding Ports Inspired by Nature
Hummingbirds are accustomed to imbibing nectar from flowers. That's why we've developed this feeder with soft, flexible hollyhock-inspired feeding ports to offer a more natural look and feel. The color and realistic flower shape are perfect for attracting hummers, while the three ports ensure there's enough room for multiple birds to dine simultaneously.
Removable Perches
Each of the three feeding stations features a removable perch, so you can hang your feeder with or without them. By using the feeder with the perches on, you can give your hummingbird friends a place to rest while they dine. Or, if your hummingbird feeders are frequently plagued by woodpeckers or other unwanted birds, you can use the feeder without perches. Hummingbirds can hover while they feed, but other birds can't.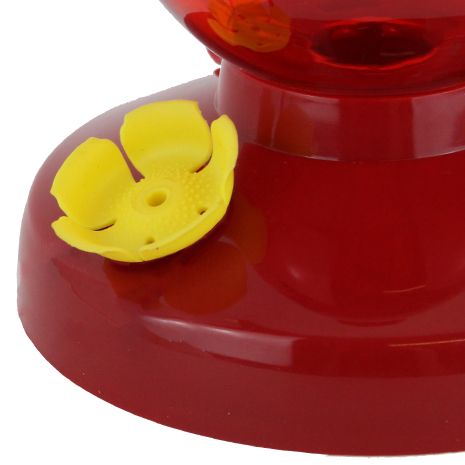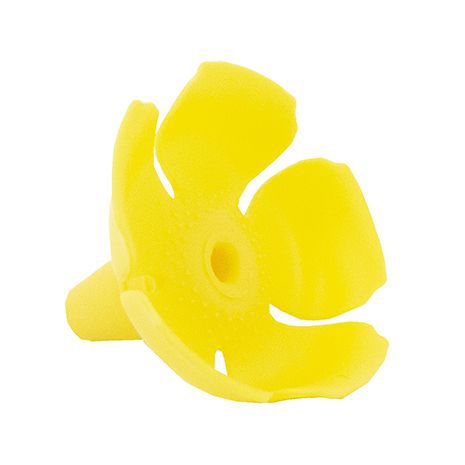 Naturally Keeps Bees Out
With this feeder, there's no need for an added bee guard. The specially designed feeding ports feature a long tapered "stem" that prevents bees from gaining access to the nectar, while hummingbirds will have no trouble at all! It's a natural way of keeping out pesky bees without adding extra parts for you to clean.
Bold Red Plastic
For your convenience, the translucent red plastic reservoir makes it easy to monitor nectar, so you never run out during peak feeding times. It also has a uniquely shaped reservoir that will make a great focal point in any setting. Meanwhile, the plastic construction ensures durability, so you know this feeder will be a centerpiece in your yard for seasons to come.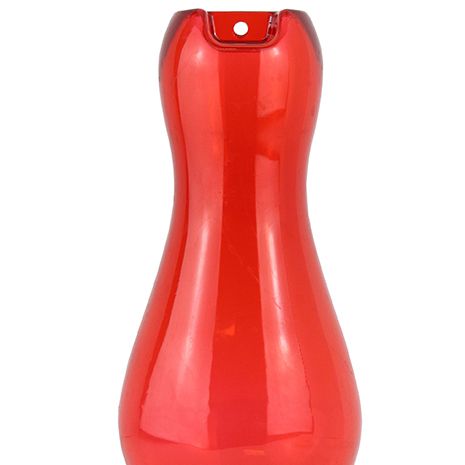 Perky-Pet® Ruby Red Plastic Hummingbird Feeder Product Details
Do you want to know more helpful details about the Perky-Pet® Ruby Red Plastic Hummingbird Feeder? Take a closer look at the in-depth specifications for this product.
Perky-Pet® Ruby Red Plastic Hummingbird Feeder
Model #
284
Height
8.8 inches
Diameter
4.8 inches
Capacity
19 oz
Ports
3
Materials
Plastic
Perky-Pet® Ruby Red Plastic Hummingbird Feeder - 19 oz
Model Number
284
Weight
.278 lb
Dimensions
11.8 in H × 5.75 in W × 5.75 in D
Capacity
19 oz