Perky-Pet® Seed Feeder Basics Kit
Special Price
$39.99
Regular Price
$44.47
Perky-Pet® Seed Feeder Basics Kit
3
3.4
5
1
Earn 780 rewards points on your purchase! Learn More
Wire barrier keeps squirrels at a distance from the feeding ports
12 feeding ports means there's plenty of room for multiple birds
Feeder holds up to 3 lb of seed
Scoop N' Fill™ seed scoop holds up to 4 cups of seed & doubles as a bag clip
The 33" hanging chain adjusts to fit various tree branch diameters
Includes a Perky-Pet® Easy Feeder, a 33-inch hanging chain, and a Scoop N' Fill™ seed scoop
Best Used For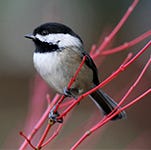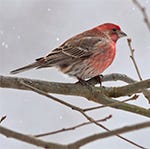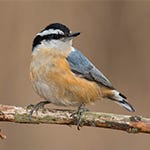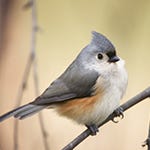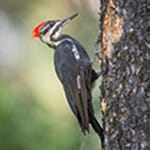 Perky-Pet® Seed Feeder Basics Kit
Feeding the birds involves a lot of tools and accessories. Luckily, the Perky-Pet® Seed Feeder Basics Kit has it all! This all-inclusive kit features everything you need to attract birds to your yard – a Perky-Pet® Easy Feeder, a 33" hanging chain, and a Scoop N' Fill™ seed scoop! Whether you're an experienced bird enthusiast or a beginner bird feeder, this kit is just what you need to simplify your feeding routine. Plus, it makes the perfect gift!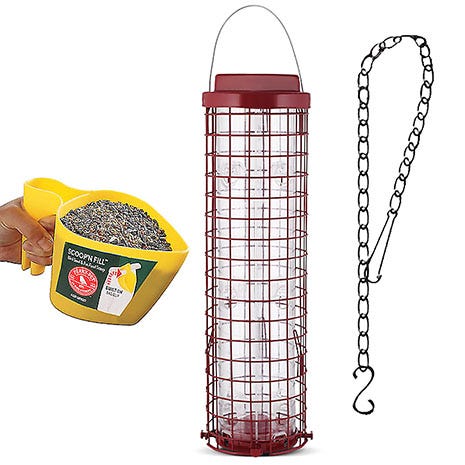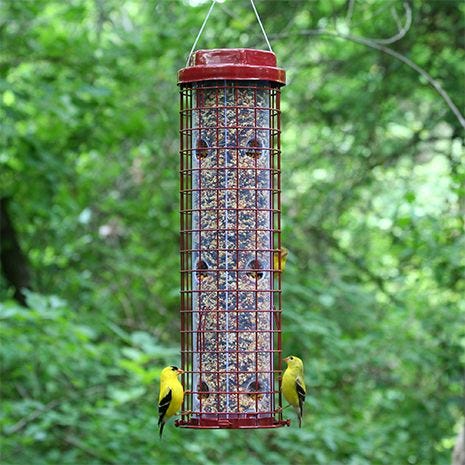 Easy Feeder
Just as the name suggests, this feeder is easy to use. It features a removable seed cartridge, which makes filling and cleaning a breeze. The Perky-Pet® Easy Feeder also boasts a metal wire cage that creates a barrier around the ports making it harder for squirrels to gain access. In addition to its squirrel-resistant features, the Easy Feeder is also a favorite of birds. The whopping twelve feeding ports and 4 lb seed capacity are sure to accommodate a wide variety of birds.
Hang it Anywhere
This kit also comes with a Perky-Pet® 33" Metal Hanging Chain so you can hang your new favorite feeder anywhere around your yard or patio. The long chain allows you to hang feeders from high branches and can adjust to fit branches of various sizes. It has a rust-resistant powder-coated finish to ensure durability even in the harshest weather. This sturdy hook is able to hold up to 16 lb, so you can hang planters and hanging baskets as well!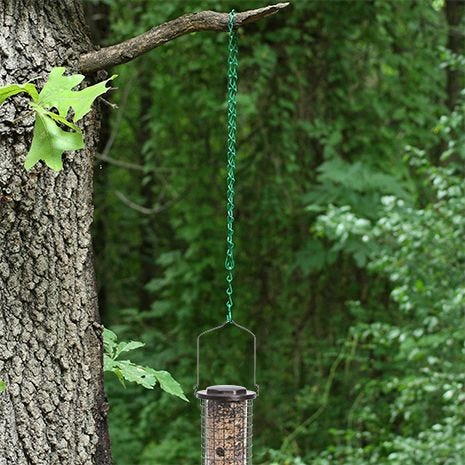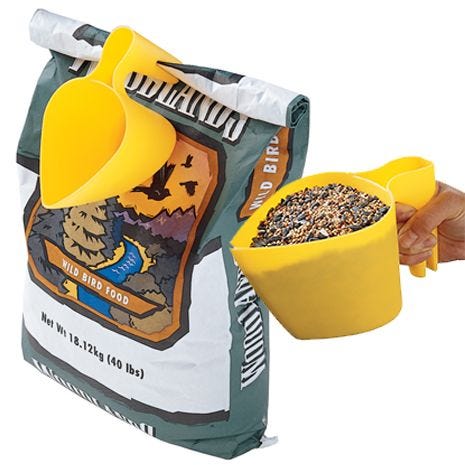 Easy Filling
The Perky-Pet® Scoop N' Fill™ Seed Scoop has an ergonomic design that makes filling all your bird seed feeders an easy task. The scoop boasts a four-cup capacity so you can fill your feeders quickly. The scoop's handle also doubles as a bag clip. Lock it onto seed bags to seal in freshness!
Perky-Pet® Seed Feeder Basics Kit Product Details
Do you want to know more helpful details about the Perky-Pet® Seed Feeder Basics Kit? Take a closer look at the in-depth specifications for this product.
Perky-Pet® Seed Feeder Basics Kit
Model #
BSEEDBASICS
Includes

Perky-Pet® Easy Feeder
Perky-Pet® 33-Inch Hanging Chain
Perky-Pet® Scoop N' Fill™ Seed Scoop

Feeder Capacity
4 lb
Number of Ports
12
Perky-Pet® Seed Feeder Basics Kit
Kit Model #
BSEEDBASICS
Includes
Easy Feeder (102) Specifications

Wire barrier keeps squirrels at a distance from the feeding ports
Removable seed cartridge for easy filling and cleaning
Twelve feeding ports means there's plenty of room for multiple birds
Heavy-duty, powder-coated metal frame stands up to rust and squirrel damage
Can be hung or pole mounted for versatile placement
Holds up to 4 lb of seed

Hanging Chain (65T) Specifications

33" hanging chain holds up to 16 lb
Rust-resistant powder-coated garden-green finish
Metal chain adjusts to fit various tree branch diameters
Hang bird feeders, planters and hanging baskets

Seed Scoop (300-12) Specifications

Holds up to 4 cups of seed
Ergonomic design for comfortable, easy filling
Handle doubles as a bag clip to keep seed fresh
Constructed of strong plastic