Perky-Pet® Red Petunia Top Fill Plastic Hummingbird Feeder
Perky-Pet® Red Petunia Top Fill Plastic Hummingbird Feeder
23
1.7
5
1
Earn 420 rewards points on your purchase! Learn More
Easy-to-fill wide-mouth opening with Top-Fill technology
Base comes apart for easy cleaning
Built-in ant moat keeps ants away
Shatter-resistant plastic container for superior durability
4 soft flower feeding ports with perches
Holds up to 24 oz of nectar
Best Used For



Perky-Pet® Top Fill Hummingbird Feeder is Easy to Use
Attract iridescent beauties to your yard with the Perky-Pet® Top Fill Hummingbird Feeder! Thanks to patented Top Fill technology, filling has never been easier. To fill, simply unscrew the cap and pour nectar into the top – no inverting necessary! Plus, the convenient wide-mouth opening reduces the risk of spillage while you pour. To attract more hummingbirds, the Top Fill feeder features four flower-shaped feeding ports with perches. The flower shape, red color and soft, flexible feel of the ports combine to create a more natural feeding experience that hummingbirds won't be able to resist. With a built-in ant moat, ants will never be a problem for this feeder. In addition, the plastic reservoir holds up to 24 oz of nectar to keep your hummers satisfied.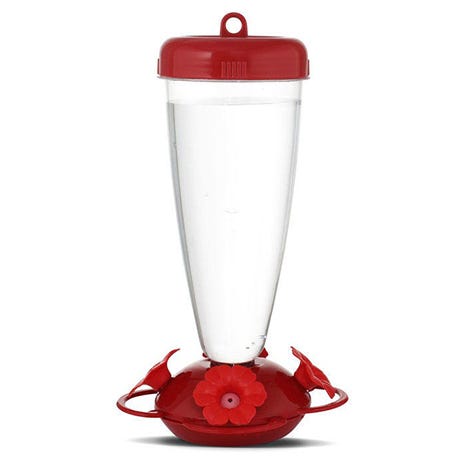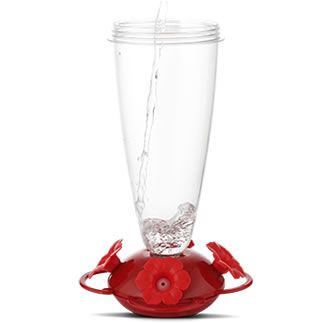 Wide-Mouth Bottle with Convenient Top Fill Technology
Pouring nectar can be messy – but not anymore! This feeder features convenient Top Fill technology, which allows you to fill from the top without having to invert the bottle after filling. Simply pour, replace the cap and you're ready to go! In addition, the wide-mouth opening ensures that there will be no spilling when filling. Plus, the clear plastic allows you to monitor nectar levels at a glance.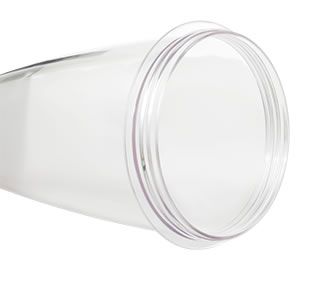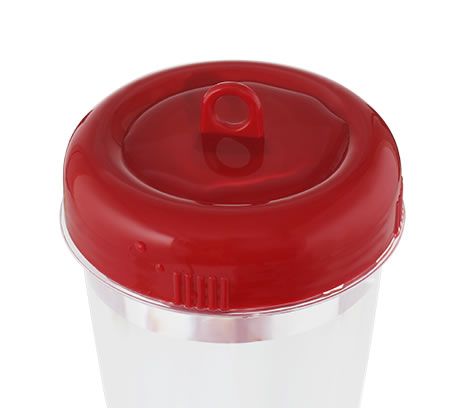 Keep Out Insects
Insects are a major nuisance for anyone who loves feeding hummingbirds. Fortunately, the Top Fill Feeder includes a built-in ant moat to keep them at bay. This easy-to-use feature provides a line of defense against would-be ant invaders, ensuring that the nectar is reserved just for your hummingbird visitors. To use, simply fill the cap with water, which physically blocks those pesky ants from crawling down to the feeder ports.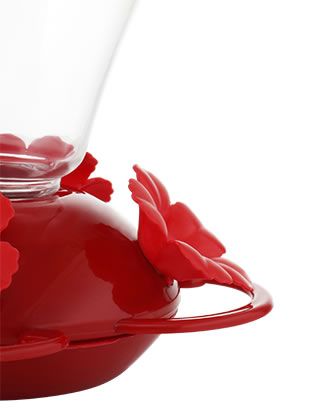 Multiple Perches and Ports
Featuring four feeding stations complete with perch and port, this feeder provides multiple spots for hungry hummers to perch and dine at the same time. The flower-shaped ports are soft and flexible, which gives them a more natural feel and feeding experience that hummingbirds are sure to love. Vibrant red color will catch the eye of hummingbirds passing nearby.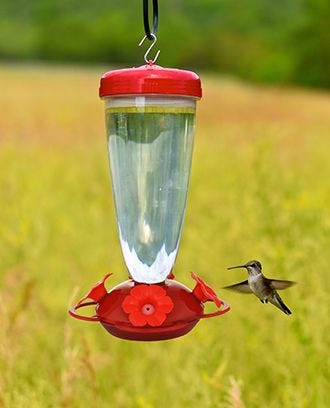 Comes Apart for Thorough Cleaning
The wide-mouth bottle is practical for more than just mess-free filling. This convenient feature also makes it easy to clean all of the hard-to-reach spaces of the interior. Additionally, you can take this hummingbird feeder completely apart to allow thorough cleaning of every piece. When cleaning is this easy, you can be sure your birds always have access to a clean, fresh food source. Remember to clean your feeder at least once per week with a mild soap solution to prevent nectar and mildew buildup.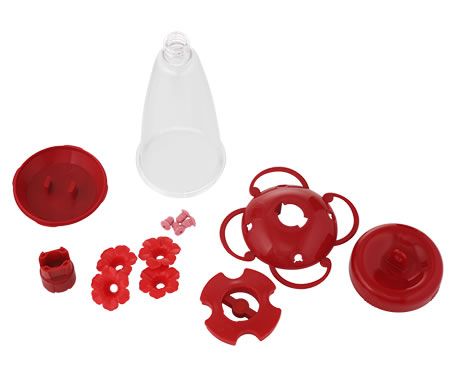 Perky-Pet® Top Fill Hummingbird Feeder Product Details
Do you want to know more about the Perky-Pet® Top Fill Hummingbird Feeder? Take a closer look at the in-depth specifications for this product.
Perky-Pet® Top Fill Hummingbird Feeder
Model #
138TF
Height
10.75 inches
Diameter
5 inches
Capacity
24 oz
Port Number
4
Perky-Pet® Top Fill Hummingbird Feeder - 24 oz Nectar Capacity
Model Number
138TF
Ports
4
Built-In
Ant Moat
Capacity
24 oz of nectar
Customer Reviews
0%
of customers
recommend this product