Perky-Pet® Triple Delight Bamboo Seed Feeder - 1-Pack
Perky-Pet® Triple Delight Bamboo Seed Feeder - 1-Pack
2
4.5
5
1
Earn 680 rewards points on your purchase! Learn More
Bamboo construction is strong and durable
Eco-friendly bamboo resists mold and bacteria
Tail props help birds balance when feeding
Can be hung or pole mounted
Holds 3 suet cakes
Best Used For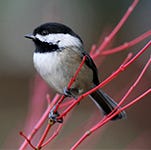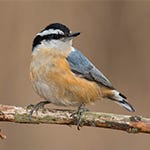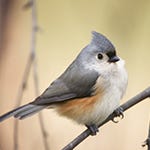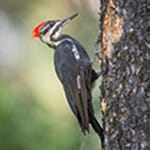 Perky-Pet® Triple Delight Bamboo Feeder
With the Perky-Pet® Triple Delight Bamboo Feeder, you get an option that's great for you, for your backyard birds, and for the environment! This simple feeder is constructed of durable bamboo and metal, ensuring its place in your yard for many years to come. It's designed to hold three suet cakes at the same time to keep your feathered friends well fed throughout the cold months. For your convenience, it can be hung or pole mounted to allow for versatile placement anywhere around your property.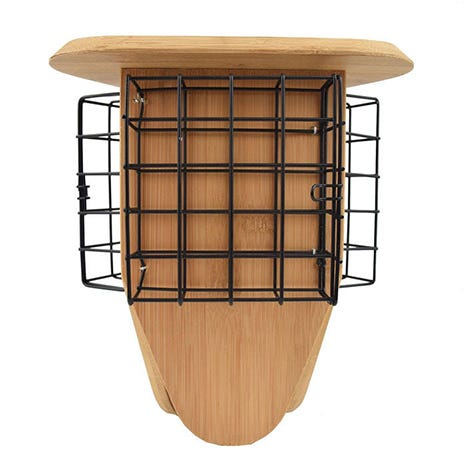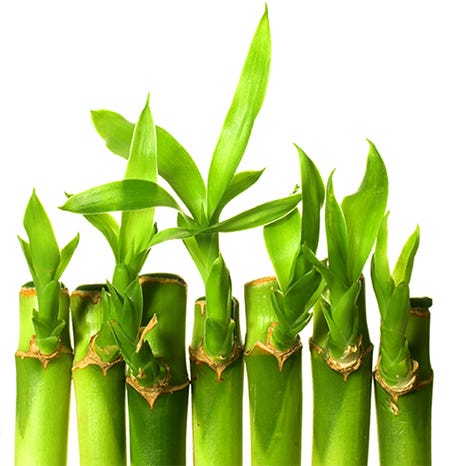 Why Bamboo?
Bamboo is one of the world's fastest growing, most sustainable plants, making it a very eco-friendly choice for bird feeders! It's 100% natural and biodegradable. Bamboo is stronger and more durable than most woods, making it less likely to warp, crack, shrink, or swell. Plus, it's naturally resistant to mold, insects, and bacteria!
Offer Three Servings of Suet
During the long winter months, birds need plenty of energy to keep warm in the cold weather. Providing suet is a great way to help them! With the Perky-Pet® Triple Delight Bamboo Feeder, you can serve three suet cakes at once, providing your feathered friends with plenty of essential energy!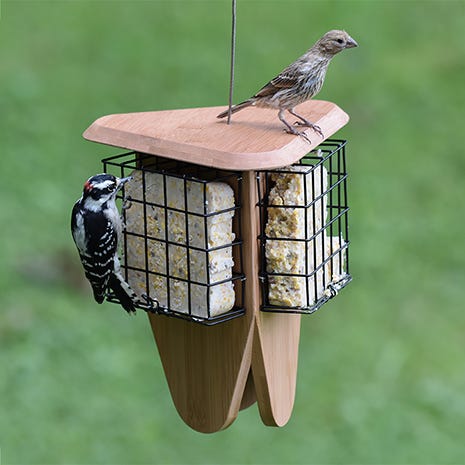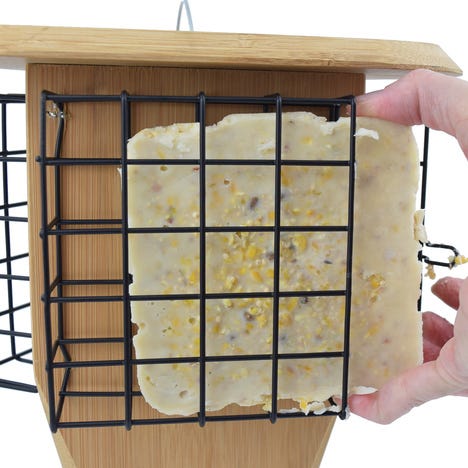 Easy to Use
For your convenience, this low-maintenance bamboo feeder is incredibly easy to use. Simply flip the feeder upside down and open the ends of each cage to slide suet cakes into place. Close the door of all three suet cages and hang the feeder near a tree where suet-loving birds like to congregate.
Great for Large Birds
This feeder has been designed with birds' needs in mind. The three-sided design offers plenty of room for multiple birds. Plus, it features tail props, which help large birds balance as they cling to the suet cages.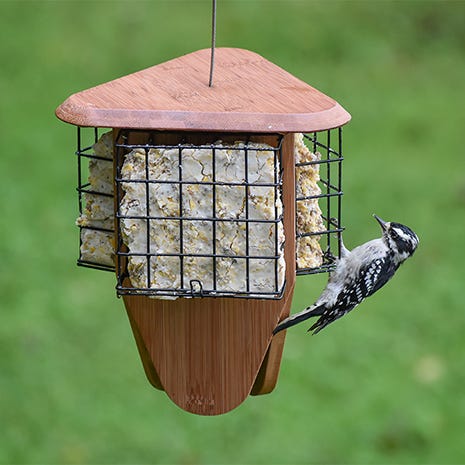 Perky-Pet® Triple Delight Bamboo Feeder Product Details
Do you want to know more helpful details about the Triple Delight Bamboo Feeder? Take a closer look at the in-depth specifications for this product.
Perky-Pet® Triple Delight Bamboo Feeder
Model #
BAMTPL
Height
21.75 Inches
Length
8 Inches
Width
8.75 inches
Capacity
3 suet cakes
Food Type
Suet
Materials
Bamboo, metal
Perky-Pet® Triple Delight Bamboo Seed Feeder
Model Number
BAMTPL
Weight
2.5 lb
Dimensions
21.75 in H × 8.75 in W × 8 in L
Food Type
3 suet cakes