Perky-Pet® Squirrel-Be-Gone® Max Bird Feeder - All Questions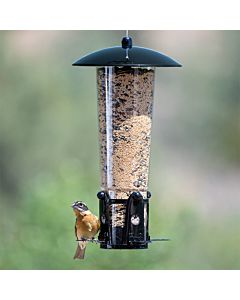 Perky-Pet® Squirrel-Be-Gone® Max Bird Feeder
Are their replacement parts for the Squrril- Be -Gone?? My Flexy ports dry rotted or eaten or torn by the birds! Food Falls to the Ground! Thank You! There are four of them!!
Question by: dowdy.david on May 6, 2023, 5:30 PM
Replacement parts are not available for this feeder.
Answer by: Susan (Admin) on May 9, 2023, 11:00 AM