Perky-Pet® Fruit Trio Oriole Nectar Feeder - All Questions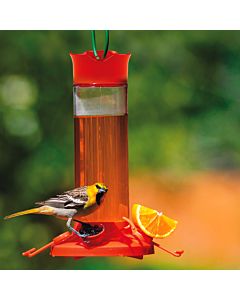 Perky-Pet® Fruit Trio Oriole Nectar Feeder
Is it possible to purchase just the very bottom piece. Birds knocked it off the tree and when it hit the ground the very bottom threaded piece broke and will no longer hold nectar.
Question by: Mark Kenneson on May 8, 2023, 10:21 AM
Replacement parts are not available for this feeder.
Answer by: Susan (Admin) on May 9, 2023, 11:31 AM