Perky-Pet® Replacement Yellow Hollyhock Flower Feeding Ports and Perches - 6 Pack - All Questions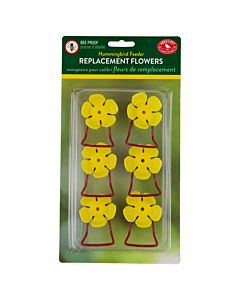 Perky-Pet® Replacement Yellow Hollyhock Flower Feeding Ports and Perches - 6 Pack
How do I pull the perches out so Hummers can sit on them?
Question by: Nancy Slattery on Apr 25, 2023, 10:02 AM
The perches are not able to be extended further from the feeder. They are inserted around the flower port and create a small ledge for hummingbirds to rest on.
Answer by: Kathryn Smythe (Admin) on Apr 25, 2023, 10:10 AM