From Barber to Bander!
How barber Larry Witherspoon became a hummingbird bander. Find out how his love of birding turned into one serious hummingbird hobby!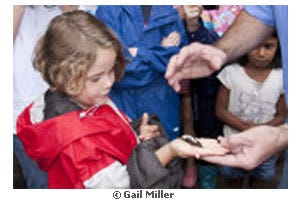 Larry Witherspoon is not your regular neighborhood Barber. In his spare time Larry loves spending time with his grandchildren, hunting, playing golf and banding hummingbirds. What!? A Barber who also bands hummingbirds – really?
At the age of 8, Larry saw his first hummingbird in his grandmother's backyard. He thought it was a gigantic bee, but a closer look revealed its true identity.
Luckily for Larry he grew up in a bird-friendly home. Both his mother and father enjoyed the beauty of birds and shared their love of the hobby with Larry, which grew his own interest in these feathered friends.
Larry was introduced to banding hummingbirds in 1994 when he met Perk Floyd, also known as the Bird Man of Arkansas. The two hit it off, and Perk took Larry under his wing so to speak, to teach him all about banding.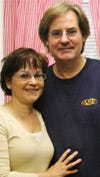 Four years later, in December of 1998, Larry received his very own Bird Banding "Sub" Permit under Perk's Master Permit!
Getting a banding permit isn't easy! To obtain a permit you must fill out an application and provide references to the Bird Banding Laboratory. This involves studying just about everything there is to know about hummingbirds such as, habitat and migration, etc. This level of commitment is serious business, involves extensive training, and could be the reason why there are only about 150 Hummingbird Banders in the US.
Although banding is hard work, it is very rewarding and fun too! Larry has recently applied for his Master Permit, but Larry says that this can take several months because the Bird Banding Laboratories have many processes and research they must perform before notifying the applicant of their decision.
In the meantime, Larry continues to cut hair - specializing in hair replacement services, hunting, golfing, and yes, banding hummingbirds. Larry and his wife, Desiree also attend hummingbird events and conferences held annually, mainly in his home state of Arkansas. However, many state and city organizations across the US hold these types of events. He enjoys sharing his hobby by demonstrating the banding process to those who attend the events – adults and children of all ages.
The Pinnacle Mountain State Park Visitor Center Hummingbird Conference in Arkansas on August 1st was an event where Larry demonstrated his banding skills. The Conference drew over 60 attendees. They banded fourteen hummers, and recaptured one from 2007! These types of events in Arkansas typically draw between 62 and 125 people. One of Larry's most recent hummingbird events was at Mt. Magazine, the highest point in Arkansas.
Larry says he will continue banding because he has fun and takes pleasure in watching others enjoy themselves. It is also a way for him to promote birding and to show folks how they can attract birds to their homes and yards - especially hummingbirds!
Keep an eye out for Larry's next event... you never know where he might show up!

Go to our Hummingbird Events page to see a listing of hummingbird events.
Perkypet.com is the top destination to find quality Wild Bird Feeders and Accessories. Perky-Pet®, K-Feeders® and NO/NO® wild bird products are trusted brands to bird lovers everywhere. Interact with nature, relax and build memories that last a lifetime by conveniently ordering from perkypet.com. Happy Bird Feeding!