Droll Yankees® Yankee Whipper® Squirrel-Proof Bird Feeder - 5 lb - All Questions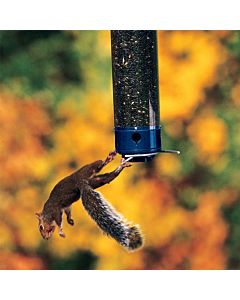 Droll Yankees® Yankee Whipper® Squirrel-Proof Bird Feeder - 5 lb
Can I change curves perch to the straight perch? Birds just won't use the feeder with curved perches.
Question by: Linda Truitt on May 5, 2023, 5:11 PM
Alternate perches are not available for this feeder.
Answer by: Susan (Admin) on May 9, 2023, 10:47 AM
I need replacement tubes for my two Yankee whippers
Question by: Jeff Jutras on May 7, 2023, 7:26 AM
While we do not offer direct sales on our site, you may be able to find replacements from other retailers such as Amazon.
Answer by: Susan (Admin) on May 9, 2023, 11:04 AM