Perky-Pet® Straight-Sided Finch Tube Feeder
Perky-Pet® Straight-Sided Finch Tube Feeder
10
2.7
5
1
Earn 780 rewards points on your purchase! Learn More
No plastic, No wood
Dispenses 1.5 lb of thistle seed
Patented baffles help retain seed along entire length of feeder
Attracts both clinging and perching birds
Best Used For:

Perky-Pet® Yellow Straight-Sided Finch Feeder
Make your backyard or garden the new hotspot for every thistle-eating bird in town with the Perky-Pet® Yellow Straight-Sided Finch Feeder. This charming 1.5 lb capacity feeder is a perfect combination of durable and functional. The wire mesh, all-metal construction resists damage, while also being low-maintenance and easy to clean. In addition, Evenseed technology also allows for an even distribution of seed throughout the feeder as it empties.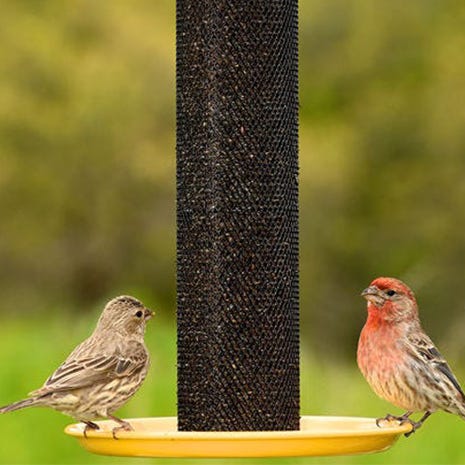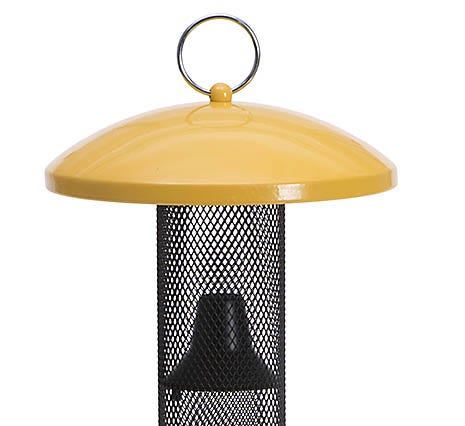 All Metal Construction
The Perky-Pet® Yellow Straight-Sided Finch Feeder stands for durability. It has no wood and no plastic – it's all metal! The wire mesh design features a powder-coated finish to resist rust, while the sturdy metal construction will help thwart squirrel damage. You can be sure this feeder will be a focal point in your backyard for many years to come!
Accommodates Many Birds
Birds won't be able to resist flocking to the Perky-Pet® Yellow Straight-Sided Finch Feeder. The diamond-shaped mesh surface and circular perch create an all-over dining area to accommodate several birds at once without competition. The mesh makes the perfect landing place for clinging, while 360-degree seed tray encourages perching.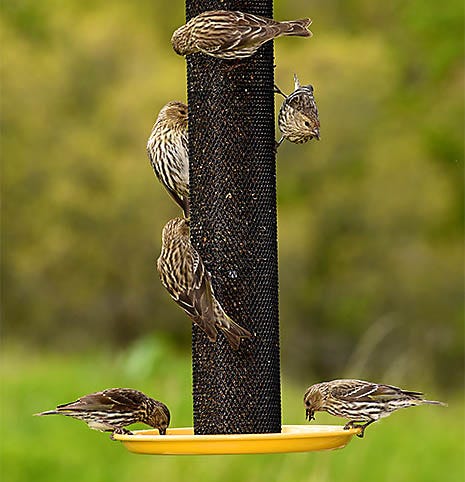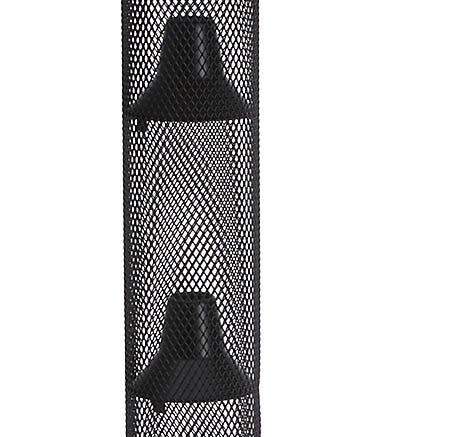 Evenseed
For your convenience, this feeder's size and materials allow for easy cleaning so keeping your feeding station fresh is never a chore. In addition, the easy twist-off cap ensures mess-free filling. After pouring in seed, the feeder's Evenseed design allows it to be evenly distributed through all three tiers!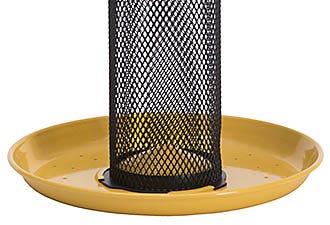 Seed Stays Fresh
Thanks to this feeder's built-in drainage holes, water is unable to pool in the reservoir. In addition, the mesh design provides ventilation so wet seed airs out quickly and remains fresh for longer. The large overhang helps to shield the seed (as well as birds) from wet weather. Not only will the birds love this feeder, but it also means less seed waste!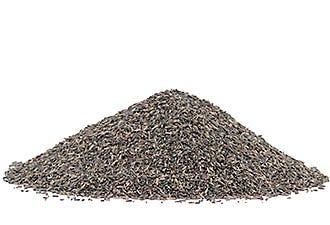 Perky-Pet® Yellow Straight-Sided Finch Feeder Product Details
Do you want to know more helpful details about the Yellow Straight-Sided Finch Feeder? Take a closer look at the in-depth specifications for this product.
Perky-Pet® Yellow Straight-Sided Finch Feeder
Model #
YSSF00346-2
Height
18.8 inches
Diameter
7.3 inches
Capacity
1.5lb
Seed Type
Thistle
Materials
Metal
Perky-Pet® Finch Wild Bird Feeder
Model Number
YSSF00346-2
Evenseed Technology
Even seed dispensing
Circular Seed Tray
For clinging and perching birds
Capacity
1.5 lb thistle seed
Customer Reviews
0%
of customers
recommend this product