It's that time of year again! From December 14 to January 5, the National Audubon Society is holding the Annual Christmas Bird Count. Birders from all flights of life dedicate one day to becoming citizen scientists.
The great thing about the Christmas Bird Count is that anyone can participate. Are you an experienced ornithologist? Or have you just hatched – so to speak – into the world of bird watching? Whatever your experience, you will be welcomed by the other volunteers!
Annual Christmas Bird Count Rules
The National Audubon Society considers the Annual Christmas Bird Count a scientific study, and as with any scientific research, there are rules and guidelines that should be followed. Be sure to read the Compiler's Manual. You can also ask your local compiler about how the count is conducted and what rules to follow.
What is the Christmas Bird Count?
Beginning in 1900, on Christmas Day, Frank Chapman suggested a new holiday tradition of counting birds on holidays instead of hunting them. These days, the Annual Christmas Bird Count is known as the world's longest-running citizen science survey. This unique count compiles data that is crucial to following trends in bird populations. This data also allows ornithologists to analyze current and future climate conditions and their effect on North American bird populations.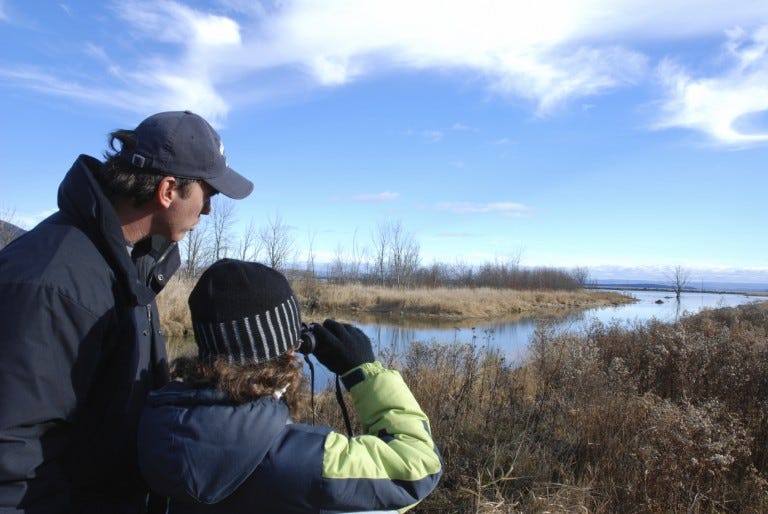 Are You In?
If you're an avid bird watcher, the Christmas Bird Count is a great way to take your hobby to the next level. Follow these simple steps for a successful count:
Fly solo or partner up – If you have a bird feeder that sees a lot of traffic, ask your local compiler if your feeder is within the designated circle. If so, you may be able to participate from the comfort of your own roost! Of course, you may decide it's more fun to be out in the field. If so, and you're new to the Christmas Bird Count, ask to be paired with an experienced member. Don't be shy, bird enthusiasts love to share their hobby, and will be more than willing to help out another birder.
Play "name that tune" – Birds are counted whether they are seen or heard, so in the days before beginning your count, brush up on identifying the local birds by sound. Many university ornithology departments offer sound clips of various species on their websites. If you're going to be counting with a partner, take turns playing songs and guessing the bird.
Find your feathered friends – Don't forget to study the physical attributes of local birds as well. Do your research to find state-by-state listings of wild birds and their pictures. It also might be useful to bring along a bird field guide. The Cornell Lab of Ornithology also has its own bird ID app — The Merlin!
Scout ahead – If you're going to be trailblazing on your count day, we recommend that you hike your planned trail a few days before. Doing so will make you more familiar with the territory and the birds that frequent those locations.
Make a List, Check it Twice
Are you excited yet? If you're still not quite feeling prepared for your birding adventure, these items will make for a fun, smooth-sailing Christmas Bird Count.
Food – To ensure a full afternoon of birding, pack a lunch, as well as snacks and a full thermos.
Binoculars – These will allow you to spot birds from a distance.
Camera – For accurate numbers, a camera will help you keep a record of your sightings.
Clothes – Wear seasonal appropriate clothing – layered and warm, if needed in your area.
Warmth – Fast-acting heat pads, will help keep you toasty if you're experiencing cold weather.
New Tech – A smartphone is great for use as a GPS, communicating with your team, or identifying birds. Also, be sure to load up on apps dedicated to bird watching.
Old Tech – Walkie Talkies can help, depending on your location. You might not always have a signal for your phone, so to ensure communication with your team, you may want to bring this old-school technology.
What's Your Plan?
Can't participate this year, but still want to do your part? The Audubon Society will gratefully accept donations to help fund their program. Next time you visit our Facebook page, tell us how you prepare for the National Audubon Society's Annual Christmas Bird Count!
As always, you can help your feathered friends year-round by providing them with a much-needed source of food and water. Perky-Pet® has plenty of bird feeders and accessories to choose from! Also, be sure to sign up for our e-newsletter to be notified of more great articles as well as exclusive updates on your favorite products.