Facts
Appearance of the Black-Chinned Hummingbird

The Black-Chinned hummingbird is a small species of the bird. Adults are metallic green above and white below with green flanks. The adult male Black-Chinned hummingbird sports a black face and chin, shiny purple throat band and dark, forked tail.
The female Black-Chinned hummingbird, having all of the same features except for the throat patch, strongly resembles the Ruby-Throated hummingbird.
Keep your ears perked for the sad sound of the Black-Chinned Hummingbird as a melancholy 'tchew' note often announces their presence.
Geography of the Black-Chinned Hummingbird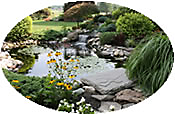 Black-Chinned hummingbird prefers semi-arid territory near water, inhabiting British Columbia, the western United States, and northern Mexico. During winter months, this hummingbird species moves further into Mexico, into the interior and Pacific Coast.
Some individuals and small groups of the Black-Chinned hummingbird have been found in the Southeastern United States.
Local Environments of the Black-Chinned Hummingbird
The tiny Black-Chinned Hummingbird prefers areas near water that contain flowering shrubbery and plants.
Perkypet.com is the top destination to find quality Wild Bird Feeders and Accessories. Perky-Pet® and K-Feeders wild bird products are trusted brands to bird lovers everywhere. Interact with nature, relax and build memories that last a lifetime by conveniently ordering from perkypet.com. Happy Bird Feeding!