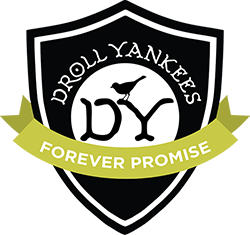 Droll Yankees Forever Promise Registration
Thanks for purchasing a Droll Yankees product! By registering your product, you will receive:
Warranty - 2 Year Manufacturing Warranty + Lifetime Squirrel Damage Warranty
Support - Worry-free lifetime customer service that includes a dedicated and knowledgeable customer service team to answer calls and questions.
Designed for Life - We are proud to offer a vast array of replacement parts online, so your feeder never needs to be thrown away.