Food Preferences of the Red-Winged Blackbird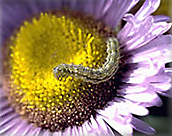 Favorite foods of the Red-Winged Blackbird are insects, grain and seeds. They will, however, tend to eat whatever is available to them depending on the season.
The foods they will consume include snails, worms, eggs, butterflies, dragonflies, frogs, beetles and other arthropods.
Perkypet.com is the top destination to find quality Wild Bird Feeders and Accessories. Perky-Pet® and K-Feeders wild bird products are trusted brands to bird lovers everywhere. Interact with nature, relax and build memories that last a lifetime by conveniently ordering from perkypet.com. Happy Bird Feeding!