Protecting Birds
Protecting Birds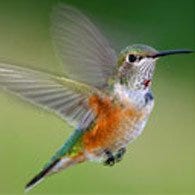 Birds may face dangers in their everyday lives while eating, flying, or perching. The danger may be from one of their own kind who feels his territory has been invaded.
Other dangers include larger birds who will kill and eat smaller birds, squirrels who raid the bird feeders, insects who invade hummingbird feeders, and windows which appear invisible to birds in flight.
Here are some ways to combat the problematic situations, making your birdfeeders some of the most popular and most frequented in the neighborhood, resulting in hours of birdwatching fun for you and your family.